NOTE: I have currently problems to compile DLIB. My base system does not allow to compile DLIB due to version problems. Therefore I cannot update the Nextcloud docker for face recognition.
Do you like face recognition for your family pictures? Me, too. But I figured out, that I spend too much time with the administration, especially with migrating it from laptop to laptop. And since I have multiple computers, mixed Microsoft, Linux and Mac, I got tired of the silos. Initially, I used MacOS Aperture then Photos and and and …
Every time I have tagged the pictures properly, I got a new computer, my wife couldn't access the photos on her laptop and was always complaining about that. So I decided to move all photos to my nextcloud server. I run Nextcloud on a Intel Nuc at home, using Linux (Openmediavault) and heavily Docker. I can access it from anywhere in the world, thanks to Duckdns.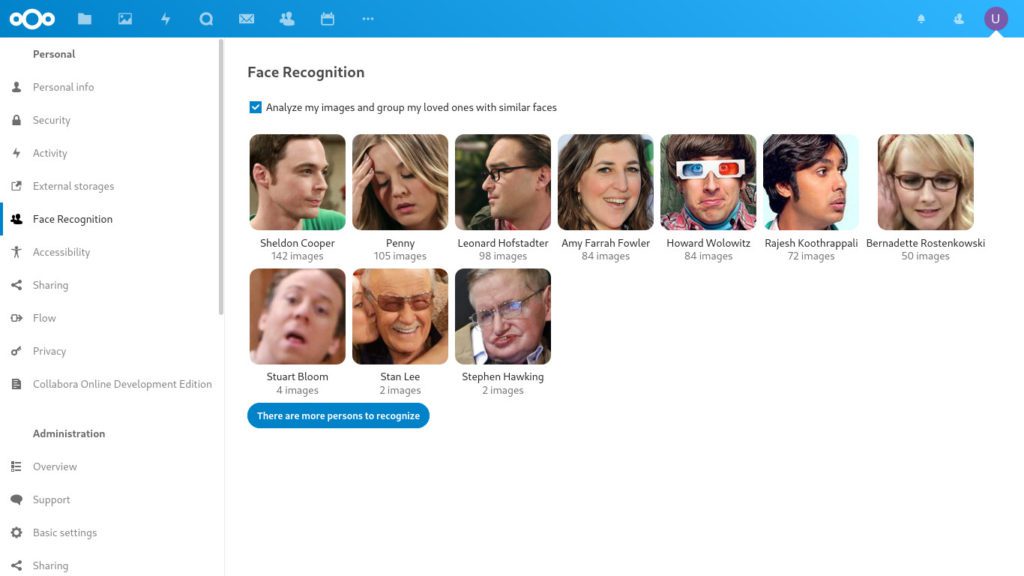 Since no nextcloud docker image had the requirements installed I needed for the face recognition app in nextcloud, I decided to make a docker image by myself and published it on Docker Hub. Feel free to use it. I will maintain it try to enhance it step by step